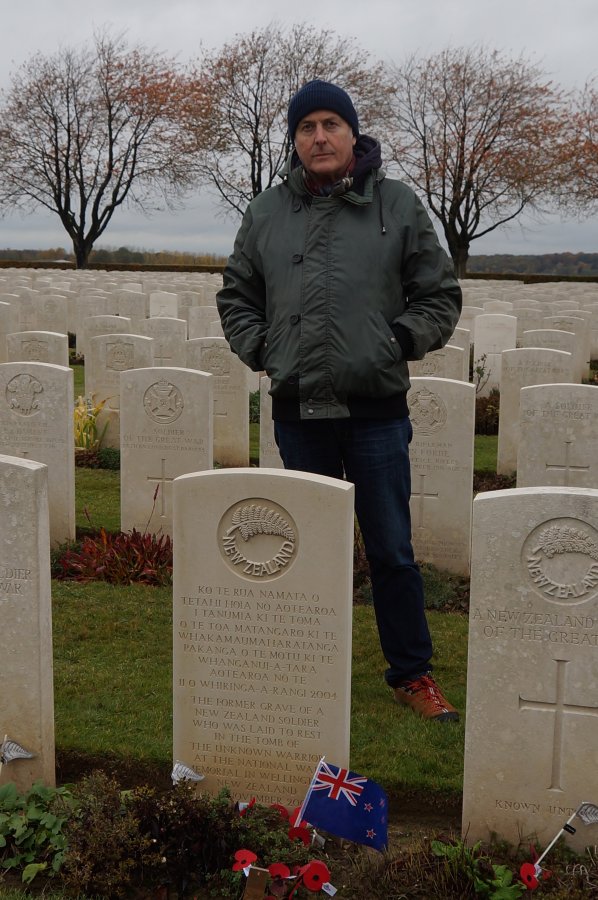 Kingsley Baird is a visual artist and academic whose work comprises a longstanding creative exploration of memory, memorialisation, and remembrance – primarily in relation to war, national identity, mythology, and place.
The impact of a key part of his work is described by eminent New Zealand historian and author of To the Memory: New Zealand's War Memorials, Jock Phillips: "Kingsley Baird has made a major contribution to the memorialising of war not only in New Zealand but internationally."
His memory investigation is undertaken through the design of commissioned public memorials; making artefacts investigating new conceptual, aesthetic, and material ways of creating memory forms; and published textual outputs often synthesised with the creative works.
Photo: Kingsley Baird, Caterpillar Valley Cemetery, Longueval, France, November 2018. Photo: Euan Robertson.