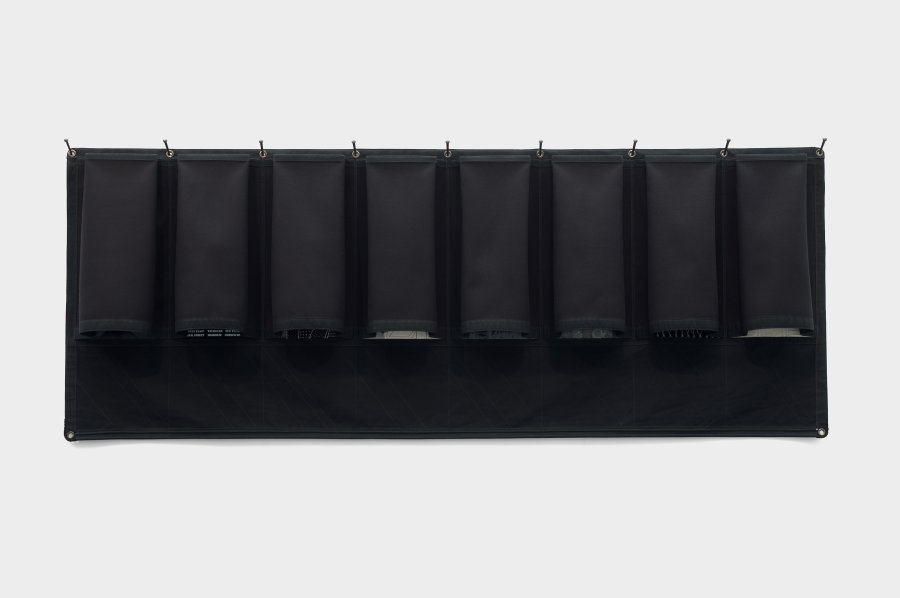 Co-Design: Kingsley Baird and Genevieve Packer
Reflections is a woollen felt and canvas 'memorial' sculpture that explores presence and absence, spirit of place, and cross-cultural memory and identity in relation to people, place, diaspora, cultural preservation and connections (specifically between Cornwall and New Zealand). Through its form and materiality it references separation, manual and domestic work and life, geology, discovery, traditions, crafts, and travel (its wall-hung, planar form of canvas and felt can be folded suggesting portability). The structure contains 8 human body scale 'protective containers' or pockets that are internally 'adorned' with art and craftwork contributions by Genevieve Packer, Kingsley Baird, and a range of Cornish craft practitioners.
Kingsley Baird, the originator of the concept and fundamental design, was commissioned as one of seven invited artists on Heartlands, a community regeneration project at the former mine, Robinson's Shaft. He invited New Zealand textile designer, Genevieve Packer to be co-designer in the detailed resolution of this interdisciplinary (art/craft) work.
In 2008 Kingsley Baird was the artist consultant to the Heartlands Project.